Frequency Amplifiers from Norden Millimeter
Norden Millimeter is the leading designer of RF and microwave components. Our RF amplifiers are used across military, medical, commercial, and test applications. We have a full spectrum of catalog products available for immediate manufacturing and are able to provide custom builds at scale.
You can browse our existing products by requesting our catalog, and our sales team welcomes your phone calls at (530) 719-7404 for more information about our product lines, to request test data sheets, or to provide a quote for our amplifiers and services.

Our RF Amplifiers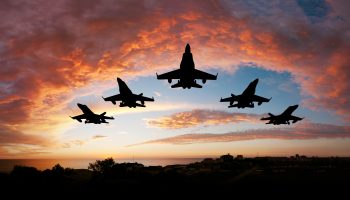 Our catalog is the best place to see our current selection of amplifiers, and you can find more details about them by clicking on some of our individual products using the links below.
Our amplifiers each have their own unique specifications, with specs that may include:
500 MHz to 110 GHz
Narrow Band to Multi Octave
Low Noise Amplifiers (LNAs) Available
We are also able to craft custom assemblies for those with needs that extend outside of our existing product line.

Amplifier Applications
Traditionally, these professional grade amplifiers are found in several settings, including:
We are frequently contacted by the US military to create amplifiers for defense and aerospace, along with other public and private sector uses.

Start Today, with Norden
Norden Millimeter continues to grow every year, selected as the top choice in military defense, commercial, and other amplifier needs. Learn more about all of our products by ordering our catalog or reviewing some of our spec sheets below. If you'd like a quote for your project, please contact us as soon as possible at (530) 719-7404.