Converters from Norden Millimeter
Norden Millimeter produces custom engineered down converters and up converters. Our frequency converters are used across a wide range of applications, including commercial, military airborne, and shipboard applications. Our current line of products includes models that cover frequencies between 2GHz and 110GHz. Norden utilizes standard circuit modules to provide low risk, on time solutions.
You can request a catalog of our current line of frequency multipliers by clicking on the button below and filling out our catalog form. You can also call our sales team at 530-719-4704 for a quote, or to obtain more information about the specs of each of our catalog products. Custom assemblies are available for 0.5 – 110 GHz down converters and up converters.

About Our Frequency Converters
Norden has a line of COTS options which provide proven solutions.  Norden also provides custom designs to meet specific electrical or environmental requirements.  The utilization of our library of proven RF modules allows Norden Millimeter to provide low risk solutions on schedule that meet your product's specifications.
Our up converters and down converters are currently being used in a range of critical applications, including: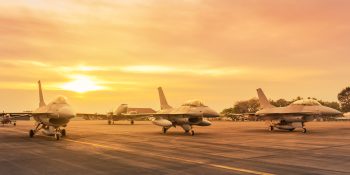 EW/RWR/ELINT
Spectrum Monitoring
Test Stations for Military Systems
SATCOM
5G Technologies
Norden's military converters and custom assemblies are used in airborne (fixed and rotary wing), shipboard, and ground mobile platforms. Military applications
With our custom configurations, Norden Millimeter can offer wide band solutions in analog, mixed signal, and digital technologies. Norden has a wide portfolio of circuit modules, configurations and functionality to meet many different platform needs. Norden utilizes custom building blocks and mixed media construction techniques to meet the most challenging performance and size constraints on the market today.
Below, you'll find spec sheets for most of our popular products, and we encourage you to contact our sales team for more information, or to obtain a quote for your project.
Down Converters

Down Converters:  0.5 – 18 GHz
Up Converters

Up Converters: 0.5 – 18 GHz

Down Converters: 18 – 40 GHz

Up Converters: 18 – 40 GHz

Down Converters: 40 – 100 GHz

Up Converters: 40 – 100 GHz